2019年1月9日Release
Airplane Label  https://airplanelabe.thebase.in/items/30836592
こちらからもご購入いただけます。
Amazon https://www.amazon.co.jp/Thousands-Dreams-Android-NAKAJIMA-MASARU/dp/B07KCHSN7R
Tower Records https://tower.jp/item/4834142/Thousands-Dreams-of-Android
Thousands Dreams of Android (アンドロイドの千の夢)2nd Album

PVをロングバージョンに差し替えました。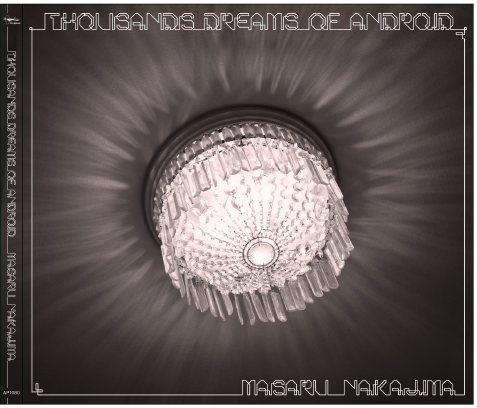 フィリップ・ディックの「アンドロイドは電気羊の夢を見るか?」にインスパイアされた
ネオ・プログレッシブロック。アンドロイドは羊の夢を、ホモサピエンスは電気羊の夢をみる。 バウンティーハンターはアンドロイドを追い、アンドロイドは覚醒する体を求めて廃墟の大都市を 彷徨う。
SAXが咆哮しインディアンフルートは震え、詩人ランボーの言葉が錯綜する近未来の音楽。
ひっそりと振動を始めたオトが、壊れかけた人間と目覚めるアンドロイドの間で共振する。

Neo-progressive rock inspired by "Do Androids Dream of Electric Sheep?" by Phillip K. Dick. Androids dream of sheep and homo sapiens dream of electric sheep. Bounty hunters chase down androids and androids search around the ruined cities for an awakening body. Neo-futuristic music intricately intertwined with roaring sax, trembling Indian flute and words by Arthur Rimbaud. Vibrating in obscurity, the sound resonates between half-broken humans and awakening androids.